New Solutions You Can Trust
Kwik Lok's long history of providing solutions for packaging is always evolving as we make innovation and sustainability our top priorities. We work with our customers and industry partners to identify your unique needs so that we can deliver advanced engineering and design that you can trust.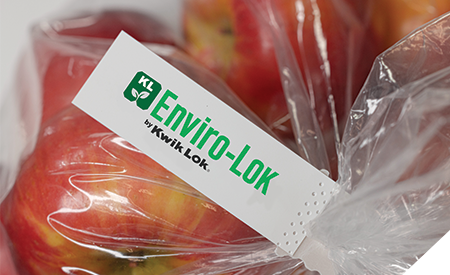 Introducing Enviro-Lok
Introducing Enviro-Lok, a brand-new polypropylene bag closure that is made to keep products safe and fresh, while also delivering a better potential for recycling. Of course, you still get the same strength and reliability that goes hand in hand with the Kwik Lok name. It has the added benefits of 34% less plastic than the standard Kwik Lok closure, 67% less water and 44% less carbon emissions emitted, and it runs on your current Kwik Lok machines. Better for the planet and for your business.
Learn More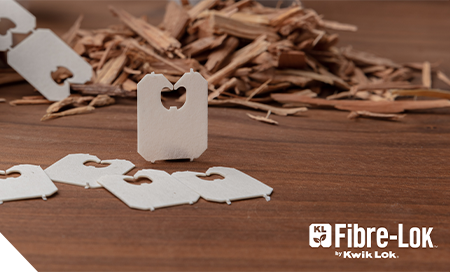 Fibre-Lok - Less Plastic!
Fibre-Lok is an environmentally friendly alternative to plastic bag closures for the U.S., Canadian, Australian, and European bakery and produce industries. Composed entirely of natural cellulose fibre, it provides the same reliability as the traditional Kwik Lok while reducing plastic.

Fibre-Lok is another important step in Kwik Lok's mission of transitioning the industry toward a sustainable future through innovation.

The product is home compostable in Europe.
Learn More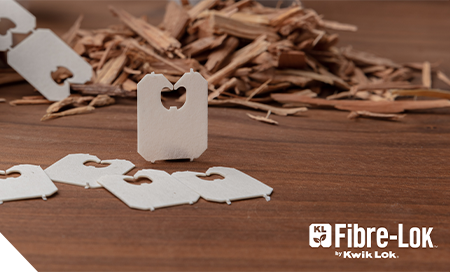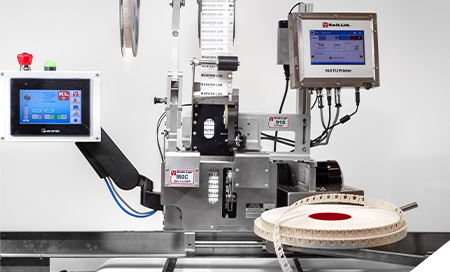 More Efficient, Any Way You Slice it With the 893C!
Kwik Lok introduces the new 893C closing machine featuring ethernet and wireless communications along with a host of new features. The 893C is the best in bakery closing technology. It is CE and cULus certified and closes as many as 120 bags per minute. Customers can conveniently view production data, machine life data and diagnostic information on the easy-to-use touch screen or on a phone, tablet, or desktop computer. Operators can avoid downtime by setting up and receiving regular service reminders. The new 893C helps bakers to be more efficient any way you slice it. It is simple to install on the bakery line and features state-of-the-art motion control along with enhanced safety features
Learn More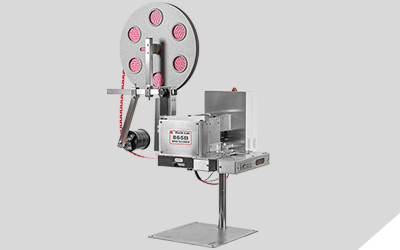 The Workhorse You Never Have to Think About
Apples. Potatoes. Pears. The new 865B reliably bags just about anything. With a more powerful motor, more safety features, lighter weight and an updated control system the 865B is an even harder working workhorse than you're used to. Which is saying something.
Learn More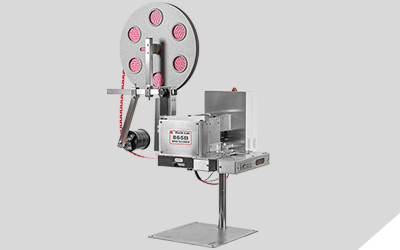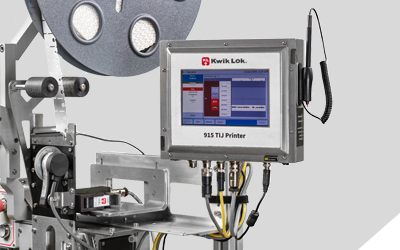 915 Thermal Ink Jet Printer
The Kwik Lok 915 is a programmable thermal ink jet printer that comes with a lifetime warranty (No exclusions on labor or hardware). With its high-resolution output, the printer gives you the ability to print complex 2D barcodes and QR codes. Printing on the Kwik Lok bag closures allows you to trace packages back to packaging lines and individual products. It's easy to add up-to-date necessary information on your packages with the 915 thermal ink jet system from Kwik Lok.
Learn More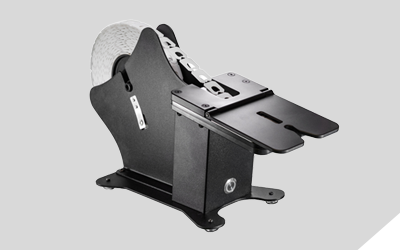 Introducing the Kwik Fresh 093 A
The Kwik Fresh 093 A Semiautomatic Bag Closing Machine is versatile and easy to adapt to your packaging needs. Closing up to 30 bags per minute, the Kwik Fresh can be portable or permanently mounted to fit your needs.

The Kwik Fresh is ideally suited for:

• Retail Bakeries
• In-store Bakeries
• Retail Produce Stands
• In-store Produce Departments
View Video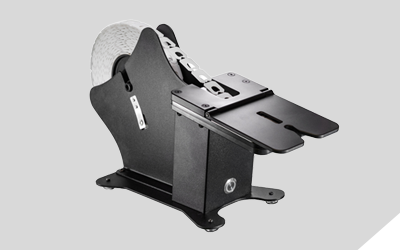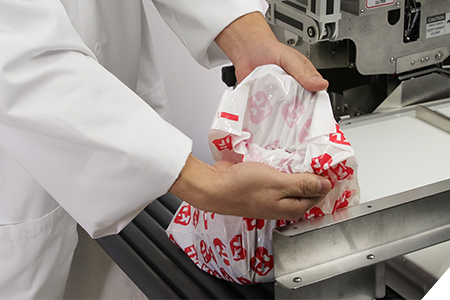 Laser Stitch offers tamper-evident solution
As food safety and security continue to be at the forefront of food supply concerns, more and more customers are looking for bag closure systems that include tamper-evident options.

To meet this customer need, Kwik Lok, the industry leader of bag closures, has developed a new Laser Stitch Technology. The 909A provides a uniform "laser stitch" that indicates whether a bag has been opened and bags do not tear when opened. Once closed with a Kwik Lok closure, the bag is tamper-evident and re-closable for the consumer.
Watch the video
Less is more with Kwik Link
Looking for a way to minimize packaging while providing for branding and traceability? Think Kwik Link! The new Kwik Link is a semi-automatic machine that binds bunches together then adds a closure and label. This results in less packaging for a smaller carbon footprint.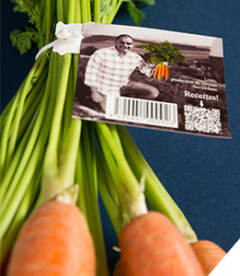 High quality labels
Attractive labels for promotional campaigns can increase sales and add additional profits.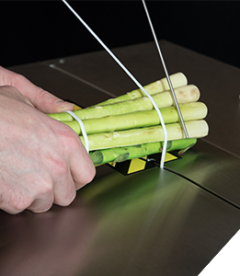 Easy to use machine
Simply swipe your product through the machine and our closure will secure it.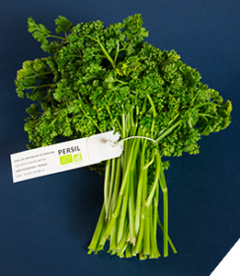 Eco-friendly packaging
Minimal packaging results in minimal waste and a reduction of carbon footprint.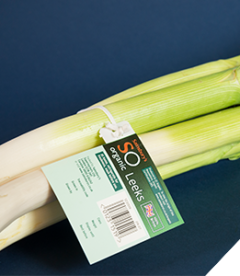 Traceability
Labels can be used to carry important package information such as: variety, grade, weight, size and bar codes.