Your one-stop, full service solution
We started out small and have grown into a multinational company producing billions of the small bag closures every year. We make bag closure systems for fully automated and semiautomated packaging lines as well as hand applications
Kwik Lok consistently outperforms the competition
Kwik Lok is your one-stop closure solutions provider. We are here to help you choose the best solution, keep your lines operating at full speed, grow your systems as your business increases, and provide 24/7 qualified technical support.

One-stop closure solution

Reliable and durable

Food freshness and safety

Solutions for even the most unique needs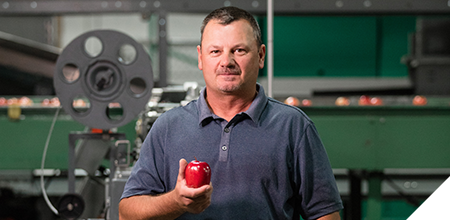 No stops. No worries.
"Kwik Lok has kept our line running non-stop, with no problems for 24 years. For closures and bag closing equipment, why would you choose anything else?"

Robert Poteet, Maintenance Manager
Olympic Fruit
Customers see the difference
The benefit of the Kwik Lok bag closure is that it is quick and easy to apply. This feature yields dividends to the packager and the consumers. The packager benefits because the machinery required to apply the closure is mechanically simple – this means lower original costs, longer operating life, few crippled packages and lower maintenance costs. The benefit to consumers is closure that is easy to remove and just as easy to reuse. Consumers want reusable food packages that keep their products fresh.
At Generation Farms, I need to keep my line moving. Every detail matters, that's why my closure is Kwik Lok. For maximum line efficiency, it's the obvious choice.
Justin Grove, Operations Director
Generation Farms
As soon as we started using Kwik Lok closure-labels, we saw a significant spike in sales. I'm convinced it helps our produce stand out and get noticed.
Eric Beck, Marketing Director
Wada Farms
At Wahluke Produce we run Potatoes all day, every day. We need a closure system we can rely on. That's why we chose Kwik Lok.
Scott Nesbit, Sales Manager
Wahluke Produce